CrossFit Petram's 6 Week Program is designed for beginners and anyone looking to KICKSTART their fitness!
MAKE A COMMITMENT TO YOUR HEALTH AND WELLNESS.
** give us 3 days a week for 6 weeks! **
6 Weeks of constantly varied, challenging and fun workouts designed to meet you at your starting level and build you up from there!
This course will teach you the fundamentals of CrossFit with a focus on good form and technique.

All classes are led by our supportive coaches who will ensure you are comfortable with the movements in the workout.

Our coaches will help you modify the workouts appropriately every class.
Our gym community offers a welcoming and supportive environment for everyone to start and grow together!
Secure Your Spot Today:
The goal of our program is to get you off the couch and back into an active lifestyle. This 6 week program is an introduction to CrossFit and our awesome Petram community. We hope that you enjoy the program and get a perspective on how our fitness program can help you live a longer, healthier & more fulfilling life.
Read "What Couch to CrossFit Actually Looks Like" by clicking here.
See what some of our current members and former challenge participants have to say:
Interested but want more information?
Schedule a visit to meet with a coach and discuss the program & ask questions!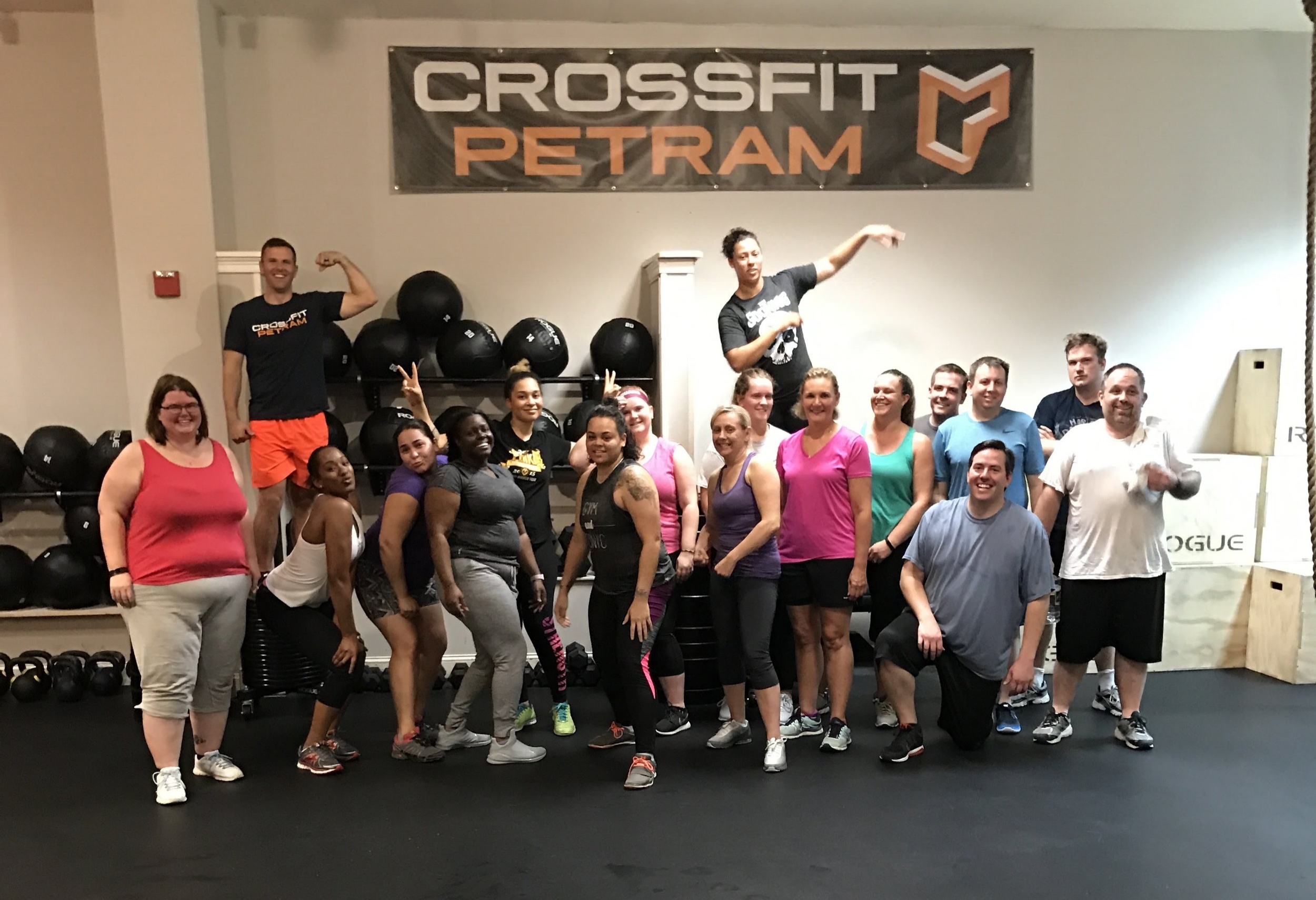 Or fill out the form below and we will follow up with you!